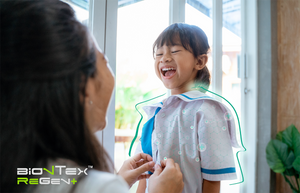 BioNTex™ ReGen+ Antimicrobial Coating Services
The epidemic has lasted for more than two years, and the virus may become more contagious in the foreseeable future. It is really urgent to implement an effective epidemic prevention plan!
BIONTEX™ REGEN+
Innovation and Technology
We are the first to launch an anti-epidemic coating service to reinforce the existing uniforms with BioNTex™ ReGen+ technology, which can also play an anti-virus effect. Be the first to experience new antivirus technology in the fastest and most economical way.
BioNTex™ ReGen+
Service Features
Kill coronavirus > 95% (Verified by SGS)Kill bacteria > 99% of (Staphylococcus aureus, Klebsiella pneumoniae) (Verified by Intertek)Kills bacteria > 99% after 60 washes (Verified by Intertek)A number of safety accreditation tests and certifications by Japan's JTETC (一般社団法人繊維評価技術協議会/Japan Textile Evaluation Technology Council) are harmless to the human body and skin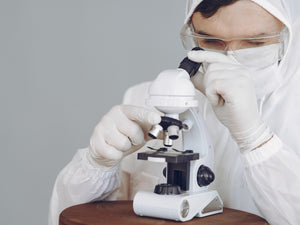 Become Our Partner
You can contact us in the following ways and we will get back to you as soon as possible.
Contact Us